Govt brings 42 non-scheduled cancer drugs under price control
---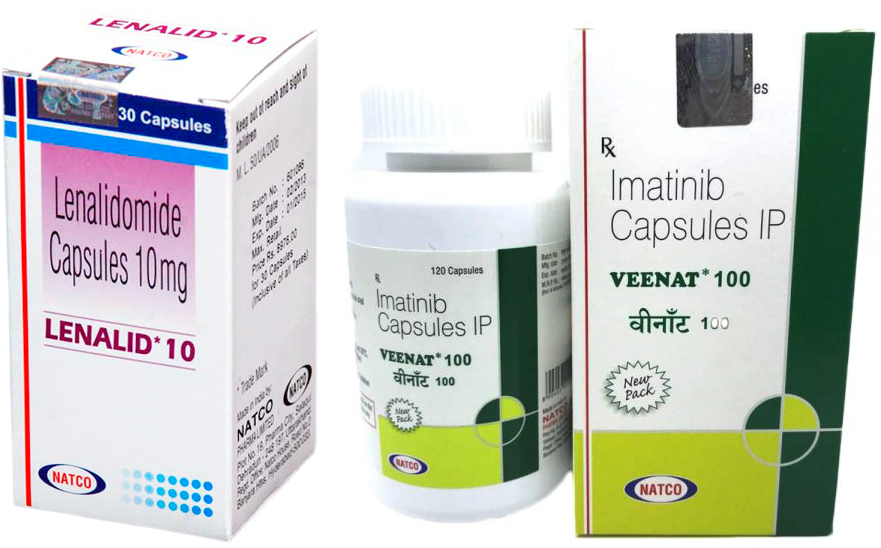 In a move that could benefit over 1.5 million cancer patients by reducing their out-of-pocket expenses, the Union government on February 27 capped trade margins of 42 cancer drugs.
The government invoked paragraph 19 of DPCO, 2013, to fix trade margins at 30 percent and directed manufacturers to fix their retail price based on the price at first point of sale of product or Price to Stockist.
A trade margin is a difference between the price at which the manufacturers sell the drugs to stockist or distributors and the final price to patients (or maximum retail price)
The government notification shall be valid for one year from the date of notification.
"..considering the high trade margin in the sale of drugs leading to high out of pocket expenses on healthcare, the Government hereby, seeks to undertake the matter of price control through a 'Trade Margin Rationalisation Approach'," the National Pharmaceutical Pricing Authority (NPPA) notification said.
"And therefore, in order to bring in the regulation of drugs in the 'non-scheduled' segment the Government hereby seeks to undertake a Pilot for Proof of Concept by capping prices of select Anti-Cancer drugs, identified by the MoHFW as being essential for the treatment of this disease," the notification added.
As per the WHO estimate, there are approximately 18 million cases globally and 1.5 million in India alone. There were eight lakh cancer deaths in India in 2018. The number of new cases is estimated to rise to double in India in 2040.
The financial burden associated with cancer can force patients and households to acute misery and even insolvency. It is also noted that out of pocket (OOP) expenditure on cancer hospitalization is about 2.5 times of overall average hospitalization expenditure. While catastrophic expenditure on cancer inpatient treatment is highest among all NCDs, poor health financing mechanisms and heavy reliance on out-of-pocket healthcare payments compel several cancer patients to resort to distressed means for treatment financing.
"It is estimated that almost more than 50% cancer patients avail the private sector facilities and out of pocket expenses in the Health care including cancer care is about around 65 percent," NPPA said.
The All India Drug Action Network (AIDAN) that represents a network of healthcare NGOs and activists said the retail prices are not likely to be significantly affected through this move.
"However, by imposing mandatory margin caps, patients will benefit in hospitals which were undoubtedly indulging in profiteering by taking massive cuts," AIDAN said.
The government said Wednesday it has brought 42 non-scheduled anti-cancer drugs under price control, capping trade margin at 30 per cent, which would reduce their retail prices by up to 85 per cent. The National Pharmaceutical Pricing Authority (NPPA) has invoked extraordinary powers in public interest, under Para 19 of the Drugs (Prices Control) Order, 2013 to bring 42 non-scheduled anti-cancer drugs under price control through trade margin rationalisation, an official release said.
---
"Invoking paragraph 19 of DPCO, 2013, the government hereby puts a cap on trade margin of 30 per cent and directs manufacturers to fix their retail price based on price at first point of sale of product… of the non-scheduled formulations containing any of the 42 drugs," the Department of Pharmaceuticals (DOP) said in a notification. As per data available with NPPA, the MRP for 105 brands will be reduced up to 85 per cent entailing minimum saving of Rs 105 crore to consumers, it added.
Currently, 57 anti-cancer drugs are under price control as scheduled formulations. Now 42 non-scheduled anti-cancer medicines have been selected for price regulation by restricting trade margin on the selling price (MRP) up to 30 per cent, the notification said. "These would cover 72 formulations and 355 brands as per data available with NPPA. More data is being collected from hospitals and manufacturers to finalise the list," it added.
The drug manufacturers have been given seven days to recalculate the prices and inform the NPPA, state drug controllers, stockists and retailers, it said. The revised prices shall come into effect from March, 8, it added. The NPPA currently fixes prices of drugs placed in the National List of Essential Medicines (NLEM) under Schedule-I of the DPCO. So far, around 1000 drugs have been brought under price control under the initiative. Non-scheduled drugs are allowed an increase of up to 10 per cent in prices every year, which is monitored by the NPPA.